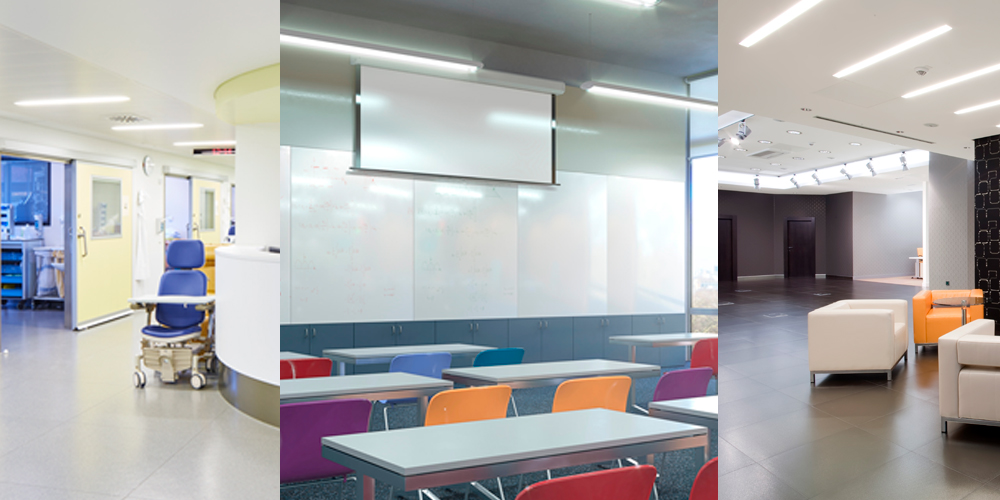 DIFFUSALITE
LOW GLARE - EASY INSTALL - VERSATILE
Perfect for the classroom
The polycarbonate prismatic diffuser generates a homogeneous light output and reduces light contrasts. Along with an extended surface area, it allows for a considerable reduction in glare. This is particularly important in education applications where providing the optimal learning conditions is paramount. Our low glare surface mounted luminaires are also ideal in many other applications, such as office settings, hospitals and in retail environments. Students, employees or shoppers will experience an improved experience without strain on the eye, improving their mood, wellbeing and productivity.
Variety of options - The obvious choice for any renovation project
Available in 4, 5 or 6 ft
Variable wattage (30W - 58W) - Set the brightness to match your needs
Variable colour temperature (3000K - 4000K - 6000K) - Warm to cool daylight, set it as you prefer
Microwave sensor - Light activated with motion detector
Integrated emergency function - 3h maintained
Compatible with DALI installations where the control of individual lights is needed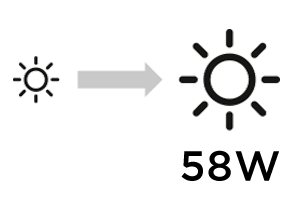 Variable wattage (30W - 58W)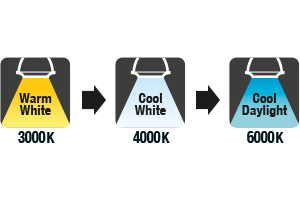 Adjustable colour temperature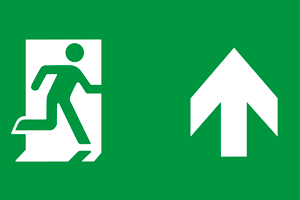 Emergency function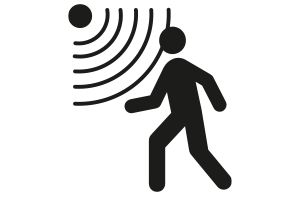 Microwave sensor
Designed with the installer in mind
As is the case with all our products, Diffusalite is designed to be easy to install in any situation, whether surface mounted or suspended:
Standard Besa box wiring
Numerous fixing positions for maximum versatility during installation
Screwless piano key terminal block
Safety suspension springs (for an improved comfort while installing and also removing any unpleasant shadow traditional strings can create)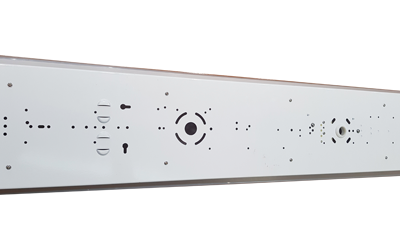 Back of the product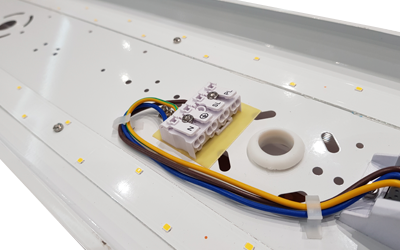 Piano key connectors
Suspension springs
Peace of mind
Our Diffusalite product range comes with a 5 year warranty to give you 100% confidence.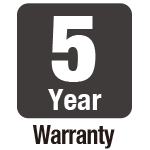 With an impressive and comfortable illumination, an elegant and modern look, many sizes and options available and a very competitive price, Diffusalite is an obvious choice for your lighing renovation projects.
Product
Code
Length
ft
Watts
W
Total Lumens
lm
Lumens
per Watt
CCT
K
CRI
>=
Beam
Angle
IP
Rating
IK
Rating
Net Weight
kg
Dimensions mm
LxWxH
View
Product
SINGLE
STANDARD
ILBTK101
4
20
2500
125
4000
80
120°
IP40
IK08
2
1190 x 200 x 81
ILBTK102
5
30
3750
125
4000
80
120°
IP40
IK08
2.3
1490 x 200 x 81
ILBTK103
6
40
5000
125
4000
80
120°
IP40
IK08
3
1790 x 200 x 81
EMERGENCY
ILBTK104
4
20
2500
125
4000
80
120°
IP40
IK08
2.2
1190 x 200 x 81
ILBTK105
5
30
3750
125
4000
80
120°
IP40
IK08
2.6
1490 x 200 x 81
ILBTK106
6
40
5000
125
4000
80
120°
IP40
IK08
3.4
1790 x 200 x 81
TWIN
STANDARD
ILBTK121
4
38
4750
125
4000
80
120°
IP40
IK08
2
1190 x 200 x 81
ILBTK122
5
58
7250
125
4000
80
120°
IP40
IK08
2.3
1490 x 200 x 81
ILBTK123
6
65
8125
125
4000
80
120°
IP40
IK08
3
1790 x 200 x 81
EMERGENCY
ILBTK124
4
38
4750
125
4000
80
120°
IP40
IK08
2.2
1190 x 200 x 81
ILBTK125
5
58
7250
125
4000
80
120°
IP40
IK08
2.6
1490 x 200 x 81
ILBTK126
6
65
8125
125
4000
80
120°
IP40
IK08
3.4
1790 x 200 x 81
MICROWAVE
ILBTK128
5
58
7250
125
4000
80
120°
IP40
IK08
2.3
1790 x 200 x 81
EMERGENCY & MICROWAVE
ILBTK131
5
58
7250
125
4000
80
120°
IP40
IK08
2.6
1790 x 200 x 81
POWER & CCT SWITCHABLE STANDARD
ILBTK142
5
30/58
3750/7250
125
3000/4000/6000
80
120°
IP40
IK08
2.3
1790 x 200 x 81
POWER & CCT SWITCHABLE EMERGENCY
ILBTK145
5
30/58
3750/7250
125
3000/4000/6000
80
120°
IP40
IK08
2.6
1790 x 200 x 81
CCT SWITCHABLE & DALI DIMMABLE
ILBTK148
5
30/58
3750/7250
125
3000/4000/6000
80
120°
IP40
IK08
2.3
1490 x 200 x 81
CCT SWITCHABLE, EMERGENCY & DALI DIMMABLE
ILBTK151
5
30/58
3750/7250
125
3000/4000/6000
80
120°
IP40
IK08
2.6
1490 x 200 x 81