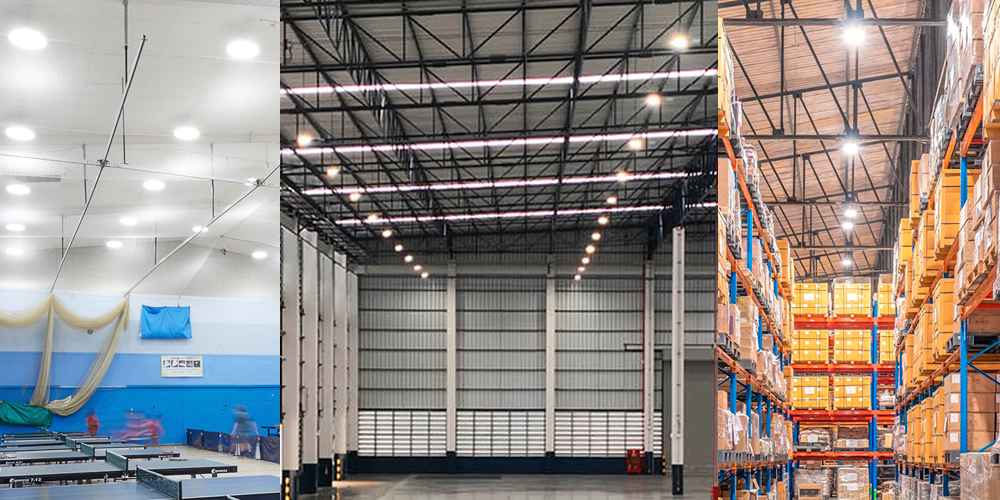 PERFORMANCE PRO
HIGH EFFICIENCY – SMART CONTROLS
Highly efficient, outstanding performance
To illuminate large spaces such as factories, warehouses or gymnasiums, you need a very high lumen output requiring a large amount of power. For this reason, it is particularly important to choose a luminaire that is highly efficient to minimise your energy bill and your carbon emissions.
Our Performance Pro UFO high bay is the perfect solution:
With an outstanding 165lm/w efficacy and a luminous output up to 33000 lm, you get more light for less energy!
For illustration purpose, we've looked at the numbers:
If you're leaving your lights on for 16 hours per day through the year, then our 165lm/w luminaire can save you £70 per year per fitting vs. a 130lm/w light. Looking at carbon emissions, this is a 21% reduction.
21% reduction in carbon emission
c.£70 saving each year per fitting
* electricity cost of £0.22 per kWh as listed on comparethemarket.com in September 2021
You're in control
Your lighting requirements are unique, and having the right level of light for your space is important. You may also want to adjust this level during the day in order to further reduce consumption.
We offer a range of plug and play sensors so you have full control over your Performance Pro high bay configuration. In just 1 second, you can simply add a controllable microwave motion sensor or turn this luminaire into a smart LED High Bay with our Tuya, Zigbee or Casambi modules.
Emergency ready
Simply add our Emergency conversion pack and your Performance Pro High Bay will continue emitting light for 3 hours in the event of mains power failure.
Range of accessories available
Peace of mind
Our Performance Pro high bay comes with a 5 year warranty to give you 100% confidence.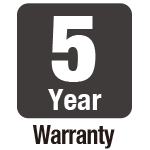 Performance Pro High Bay
Product Code
IP Rating
Watts
W
IK
Rating
CCT
K
Total Lumens
lm
Lumens
per Watt
CRI
>=
Beam
Angle
Dimmable
Plug-N-Play Sensor
Net Weight
kg
Dimensions
mm
View
Product
ILHBC310
IP65
100
IK08
4000
16500
165
80
100°
Yes
Yes
2.2
Ø 260 x D 192
ILHBC315
IP65
150
IK08
4000
24750
165
80
100°
Yes
Yes
2.5
Ø 260 x D 192
ILHBC320
IP65
200
IK08
4000
33000
165
80
100°
Yes
Yes
2.8
Ø 300 x D 194
Performance Pro sensors and accessories
Product Code
Description
View
Product
ILHBAR310
PERFORMANCE PRO PLUG-N-PLAY MICROWAVE SENSOR
ILHBAR311
PERFORMANCE PRO PLUG-N-PLAY MICROWAVE SENSOR REMOTE CONTROL
ILHBAR312
PERFORMANCE PRO PLUG-N-PLAY CASAMBI BLE MODULE
ILHBAR313
PERFORMANCE PRO PLUG-N-PLAY TUYA BLE MODULE
ILHBAR314
PERFORMANCE PRO PLUG-N-PLAY TUYA ZIGBEE MODULE
ILHBAR315
PERFORMANCE PRO 3 HOUR EMERGENCY CONVERSION PACK
ILHBAR316
PERFORMANCE PRO MOUNTING BRACKETS 100W/150w
ILHBAR317
PERFORMANCE PRO MOUNTING BRACKETS 200W
ILHBAR318
PERFORMANCE PRO 3 ALUMINIUM REFLECTOR
ILHBAR319
PERFORMANCE PRO 3 PC REFLECTOR
ILHBAR320
PERFORMANCE PRO 3 LENS COVER9